2020 in Review
January 22, 2021
I wrote year in review posts every year for a while. Then I stopped. Let's try picking it up (even if it's late).
What went well?
2020 was a rough year. It was quite exhausting living in a historic time…
But, even with that, a lot of good still happened and I'm grateful for that.
Home
I'm extremely fortunate that no one in our house got sick this year and that the friends and family that did get sick were able to pull through.
We had an addition to our home in 2020 - our first pup Luna! That makes it Myself, Steph, Bitsy, Astro (Dave), Nala, and Luna. It's a full house and there is a lot of hair.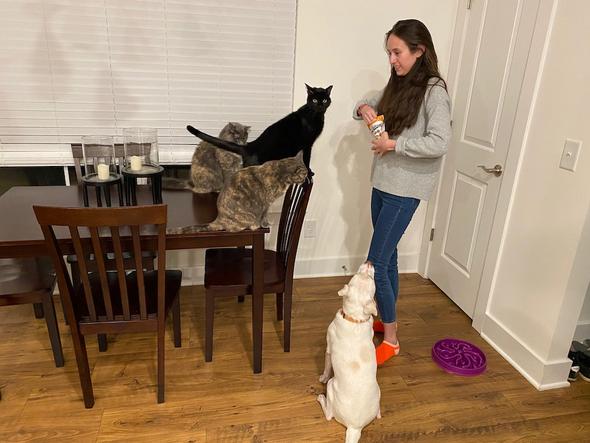 We got her at the very end of February before things really started going south. I'm so grateful for that. We rescued her from the shelter Steph volunteers at and she's been an amazing addition to the family! She's had some issues to work through regarding people and dogs but we're making progress each day.
Before we adopted Luna we had done a "take a chance on me" with a different dog, Peppa.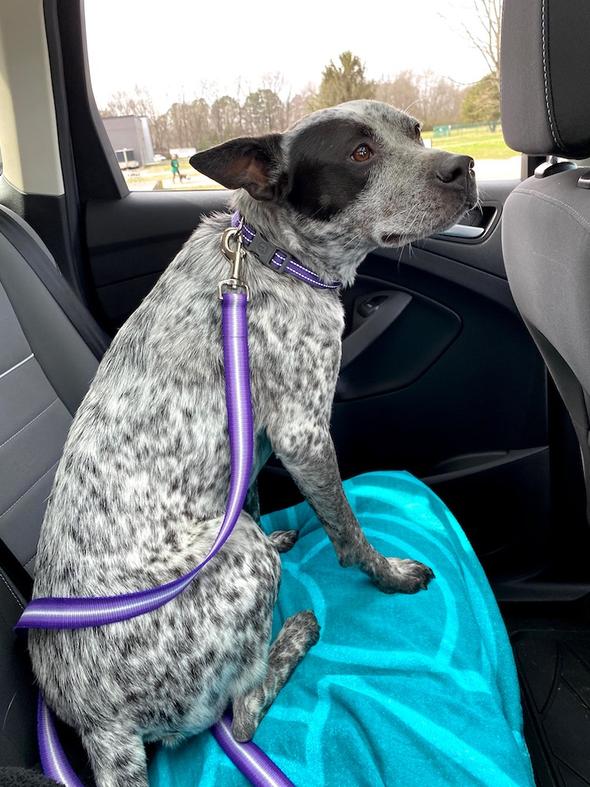 She is a fantastic dog but she wasn't the right fit for our family (she seemed to have a bit too much interest in the cats) so the take a chance didn't work out.
That really hurt because, outside of the cats-for-food stare, she was exactly what we were looking for in a dog.
Soon after bringing Peppa back to the shelter she was adopted into the perfect family for her, which was great to see. It also meant we could get Luna a few weeks later (who has a more reserved personality like Steph and I so that worked out well).
Adventure
"Adventure" really drives a lot of the what/how/why I do what I do.
Given the events of 2020, see "What Didn't Go Well", there wasn't much adventure.
The bit of adventure that we did have was some nearby trips.
We took a weekend trip to northern Georgia sometime in the summer and stayed in a tiny house. While great in theory, it was incredibly hot and muggy, Steph broke her toe as we were walking out of the house to leave, and it was incredibly muggy (yes I know I said it twice but it was like someone smothering you in a wool blanket that had been soaked in boiling water).
Another trip we did was to go camping - Steph and Luna's first time! Unlike the Georgia trip, this one was on the first cold night of the year.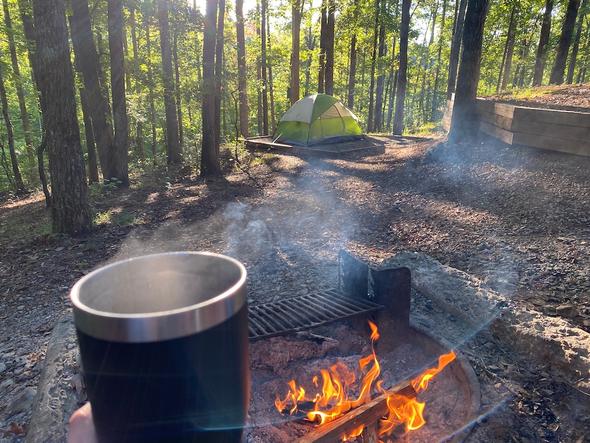 We weren't adequately prepared for that so it was a cold night. Also, Luna was very much not a fan of all the things that went bump in the night.
Though it wasn't at all what we had planned for the year we made it work… or tried to.
Creative
After getting settled in our house late last year I decided I wanted a workbench in the garage. Steph and I spent a few hours building a simple one. It's not level, it moves when you use it, but it gets the job done for now!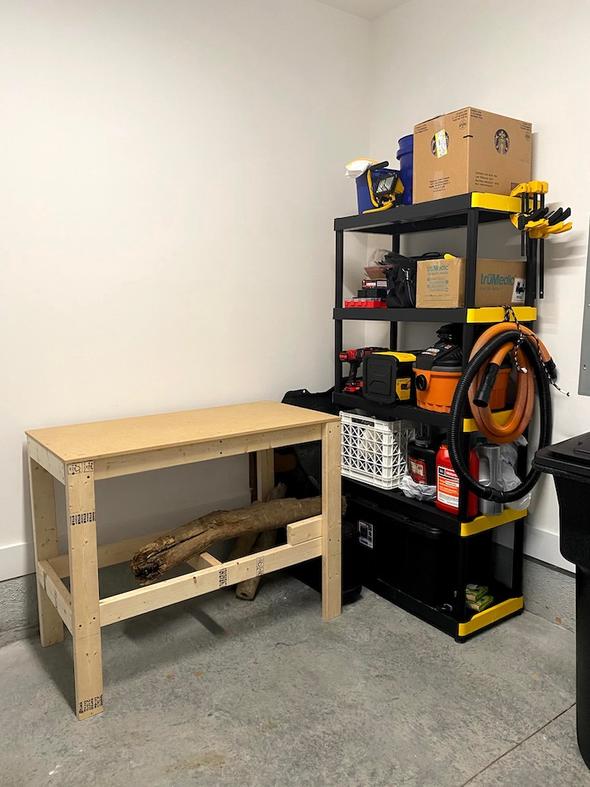 Since Steph has her first home office (perfect timing) she wanted to decorate it. Part of that involved painting the wall black. I'll be 100% honest - I was skeptical about her plans but it turned out so good.
Since Steph has her first home office (perfect timing) she wanted to decorate it. Part of that involved painting the wall black. I'll be 100% honest - I was skeptical about her plans but it turned out so good.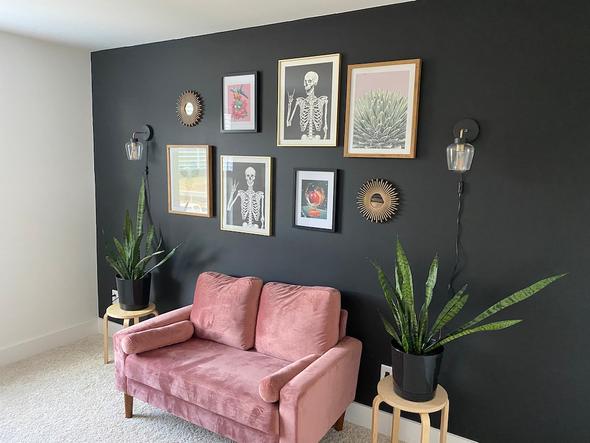 We also painted the wheels on her Jeep black
Because they were pretty beat up
Because we thought it would look cool
Eventually she plans to replace the wheels with something different but this was a good and inexpensive way to rehab them until the money is budgeted for the larger upgrade.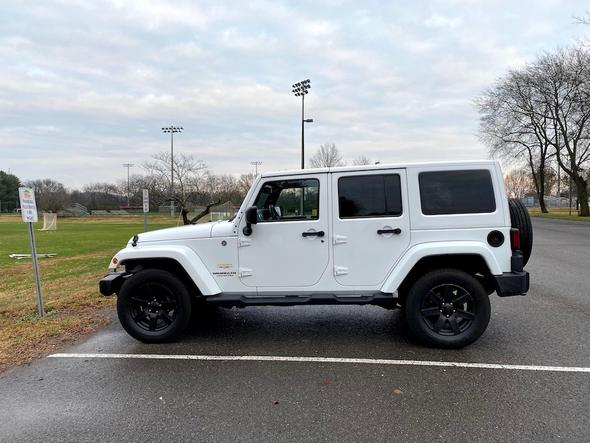 Over the summer I spent time installing emergency lights and a siren on my truck. These are used when responding to emergency fire/medical calls. It was incredibly fun (and frustrating) learning how this all works and working through the install process.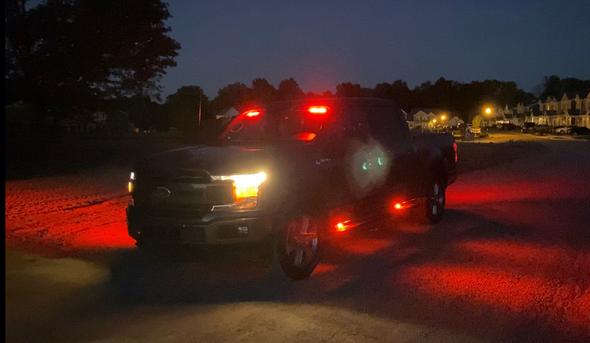 Firefighting
On the firefighting front I was able to get my Hazmat Operations Certificate through the state of Tennessee. This is on top of EMR (emergency medical responder) and firefighter 100 that I received in 2019. I'm now eligible to test for my Firefight 1 commission and plan to do so as soon as I can take the tests.
Outside of certifications I ran 171 emergency calls over the course of the year.
Personal Development
I like to be relatively fit but I haven't really found workouts that I enjoy doing so it was nice that mid way through the year I found a workout routine that I, somewhat, enjoyed doing.
Still trying to find my fitness routine but this has been a good way to get the blood pumping.
Work
Over 2020 we did a ground up rebuild of Spectrum. This was my primary consulting client for the year so we invested a lot of time into it.
With this rebuild we wanted to focus on building an app that was heavily tested from the start. As a company they've grown and changed a lot but, in the last year or two, have found their market.
We were dealing with a lot of legacy code, general tech debt, and a brittle system that could stand a refresh.
So far the rebuild has been working great and we can ship builds much faster and with more confidence.
Misc.
2020 was a messy year and was very hard on people emotionally and financially. Fortunately I didn't see much of a change in my income but it did effect how I allocated my income.
I ended up diverting some investment money into increased emergency funds. I've always been a big believer in having cash on hand to weather storms/pad slower income months.
Also, towards the start of COVID, I bought my dream truck - the vehicle I've been thinking about for years and years. I wasn't planning to get it until 2021 but the perfect truck hit the lot, the price was right, and I felt it was a good time to pull the trigger.
This is one of those decisions that goes back to the adventure category - we wanted a vehicle we could do long road trips in and could get to a lot of places. This hits that nail on the head.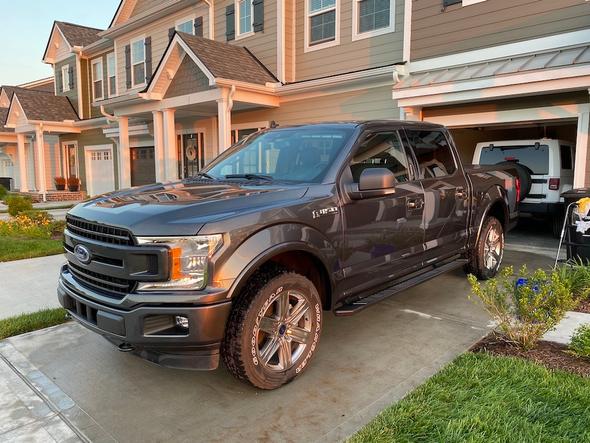 What didn't go well?
2020 was a rough year in a lot of ways. We started off here in Nashville by getting hit by a pretty devastating tornado.
Then COVID hit.
Then it got bigger.
I'm not going to stick on this too much - I want this to primarily focus on the positives of the year
Adventure
Due to the virus and quarantine we didn't execute our travel plans. Bummer, but out of our control.
We're not super optimistic that we'll get things sorted out well enough in 2021 to do any international travel so we're focusing on road trips to do outdoor adventures. Honestly, I'm not mad about that. We live in a beautiful state, have a great road tripping vehicle, and I like to stay away from people anyway.
Creative
Despite doing a handful of creative projects over the year, I didn't do them as much as I would have liked. They were also grouped together so I would do a lot in a short period of time and have long gaps with nothing.
To improve this I've set the goal to build 1 thing each month. Doesn't matter how big or small. Just 1 thing each month. I want consistency.
Personal Development
I'm not happy with my flexibility or posture at the moment. I put a high value on mobility and flexibility so, in addition to exercising, I want to work on my flexibility which I hope will also improve my posture.
To work on this I'm doing some guided Yoga to get back into a groove.
Work
2020 was my largest year of sales with React Native School but I felt very inconsistent in the business. I created some really good courses but I struggled to keep things up to date. Where I really want to improve in is in the consistency of publishing.
As such, I plan to publish a new piece of content each week for React Native School.
Misc.
As I was working on this post I realized that I didn't document much. I didn't take as many photos or videos as I would have liked. I love getting the suggestions to look back on photos from the past and I want to more of those memories surfaced to me.
As such, I've got a goal to take at least 1 photo a day.
Another thing that didn't go well, and this has been a building issue, was the general decline of rational thought. As someone who has grown up using the internet it has been sad to see so many people use this tool to create an echo chamber to support their point of view and failing to listen to apposing points of view.
Particularly disappointing was the lack of basic fact checking for "sources" people would use to form their opinions. Just because you see something shared on the internet does not make it factual.
I try to stay aware of my bias and use multiple sources of information and encourage/show others how to do the same.
What did I learn?
Electrical Systems - When working on installing the emergency lighting on my truck I was forced to learn about electricity, how the electrical systems on modern vehicles work, and how to use some new tools. I learned a lot and had a lot of fun with this.
Testing Frontend Code - As I said previously, a primary motivation for the rebuild of Spectrum was to make it testable. With that, I've written hundreds of tests and learned a ton throughout that process. You can read documentation, tutorials, and courses all day long but nothing beats getting the sets and reps in.
Habits vs. Goals - Towards the end of the year I discovered James Clear and his book Atomic Habits. This was a really interesting shift in my thought process of goals/habits.
As such, when setting my 2021 goals, I focused very much on building positive habits rather than goals. I would highly recommend the book.
---
Until next year…
---